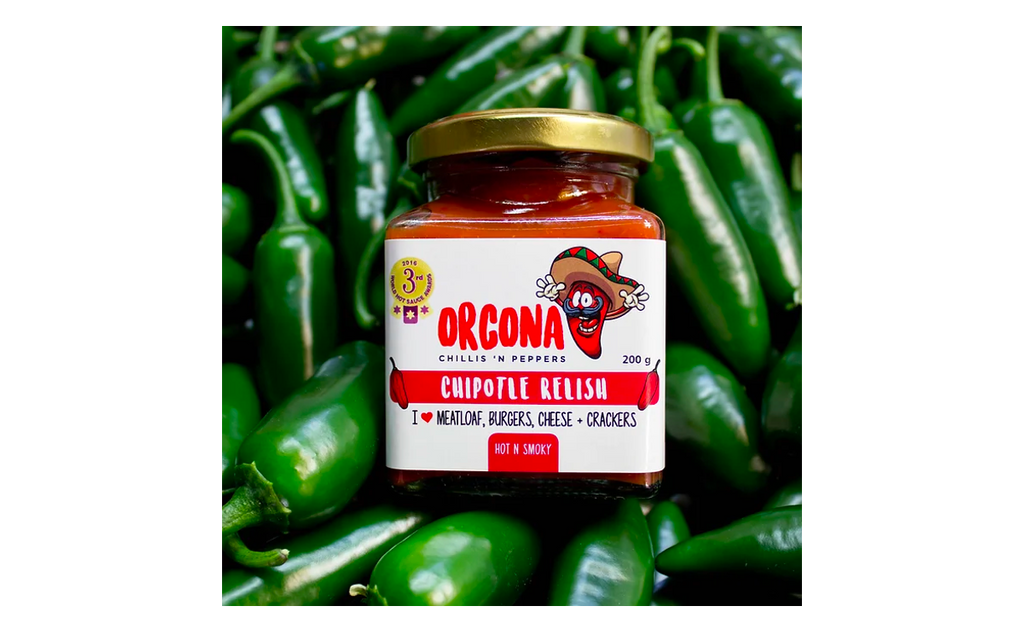 Hot 'N Smoky. Great on Nachos, Cheese and crackers, meatloaf or to add some amazing smoky heat to any dish!

International Award winning product. World Champion 1st place at The World Hot Sauce Awards in Louisiana USA
3rd place at the World Hot Sauce awards in Louisiana USA
2nd Place in the Mr Chilli Awards relish Category
Available in a 200g jar, or a 100g jar in selected gift boxes.